EUNA - FIRST CHOICE IN UNDERWRITING
Features
Euna Underwriting are offering a UK Surety product
Serge Smith Underwrites this product through a bespoke online platform where producing and wholesale brokers are able to request and administer bonds from.
Serge has been in the insurance industry for 7 years since graduating from the University of Sheffield with a 2:1 BA Degree in Economics. Prior to Serge's role with this product, he spent 3+ years at ArgoGlobal as an Underwriter on a significant Surety portfolio in addition to being responsible for a number of UK/ROI P&C books
Territorial Limits are Great Britain, Northern Ireland, the isle of Man and Channel Islands. The book is underwritten with the focus on financially strong clients with a proven track record of performing similar obligations to a high standard.
Performance Bond - Public Works
Performance Bond - Grant/Subsidy
Max Limits: 7,500,000
Performance Bond - Private Contract
Max Limits: 5,000,000
Bid Bonds
Max Limits: 5,000,000
Duty Deferment Guarantee
Max Limits: 5,000,000
Advance Payment Guarantee
Development Bond
Max Limits: 7,500,000
Completion Bond - Development Utility
Max Limits: 7,500,000
VAT Refund Bond
Max Limits: 7,500,000
Target Activities
UK Construction & Engineering
Infrastructure
Transport
Telecoms
Service Providers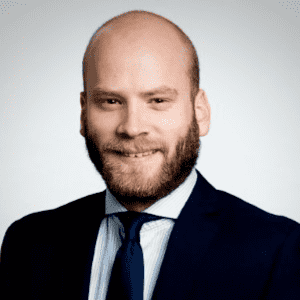 Serge Smith
Surety Bonds
 07841189833
 serge.smith@euna.com