Engineering Inspection
Euna's engineering inspection service can include inspections of lifting equipment, pressure systems, electrical installations, local exhaust ventilation, power presses and other work equipment regulated by law.
Capacity
Our engineering inspection service is supported by British Engineering Services.
Appetite
Many trades require engineering inspection services for a wide variety of plant, including:
Air conditioning units
Boilers
Crane and lifting equipment
Electrical circuit boards
Electrical plant
Escalators
Extractor fans
Fork lift trucks
Fixed wiring
Lifts
LPG vessels
Power press and guillotines
Press brakes
Pressure vessels
Fridge plant
Spray booth and fume cupboards
Tom Sparkes
Underwriting Manager
Property & Casualty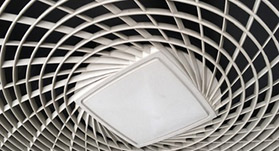 0207 977 5228
Our Latest Thoughts
Better communication equates to better business. Read the latest thoughts from the Euna team.